What to know to start importing in Asia
Next, we are going to share a series of useful tips to start importing in Asia.
Get started as a freelancer:
It is important that you know that you do not have to have a company to sell your imported products, it is enough that you are registered as self-employed. You will start paying a monthly self-employment fee in addition to the initial steps that are necessary.
If you are going to have the help of an agency, it will have an estimated cost of 200 euros. Depending on your situation, you will pay a certain social security fee that will start at €50
up to approximately €300, and it will depend on whether you are young, unemployed, over 35, etc.
In the same way, you will also be able to apply for a series of subsidies focused on the self-employed so that you can invest in the development of your business with more flexibility.
These expenses depend mainly on the characteristics of each company. There are many import businesses that can be developed from our own home with the
corresponding material. An electronic device with an internet connection may be sufficient.
With this, we already have where to start working. Now, it is important to know how the merchandise is going to be managed.
In the first place, if you are an intermediary, the merchandise can go from the supplier's warehouse to your client's. Another option is that you can sell your products through a platform
like, for example, Amazon. In it you will not have to invest in storage, the products will go directly from your supplier to the warehouses of the platform.
On the contrary, if you know the sector well, and your objective is to store the product to sell it to your client, you can rent your own warehouse so that you can have greater control of the
stock and you can distribute your merchandise in different ways. If you do not want to make this investment, you can use the warehouse of your freight forwarders, paying the corresponding fee.
If you decide to rent, you will pay approximately 1500 euros.
Transport costs and taxes:
You have to know that it is not necessary to import entire containers on your first import. Everything will depend on the volume of our product, but the most
profitable for the first imports is to share a container with other importers.
That is, make a groupage. Depending on the cubic meters that your merchandise occupies, you can request a price from your freight forwarder.
The price can be around between 400 and 500 euros if it comprises between 2 and 6 cubic meters. This would only correspond to the freight, later the taxes should be paid
of the merchandise, as well as the dispatch and transport at destination.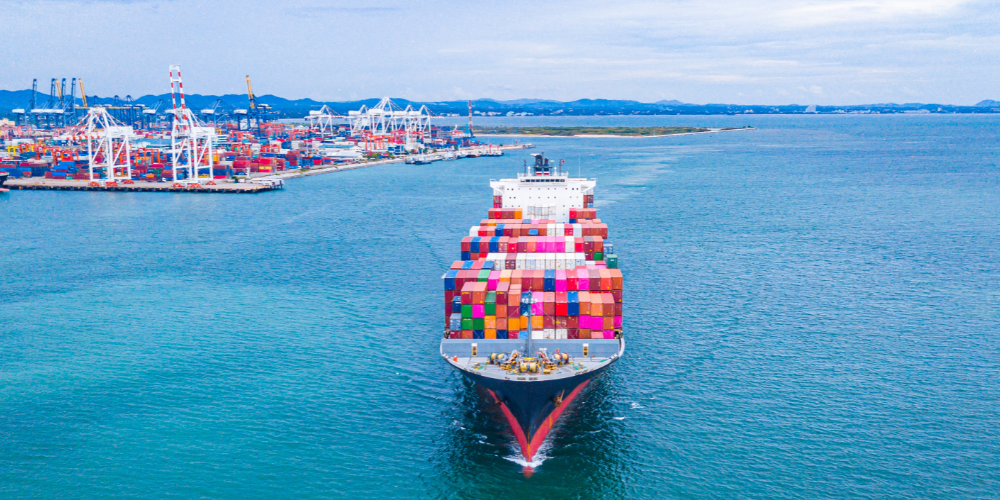 If your product is worth 10 USD/Unit, your item placed in Spain will have a price of 13.5 USD, including all expenses. If you make an investment and buy 1000 units, you should estimate that
13,500 euros will be approximately what you spend to deliver the merchandise to the selected address. Here, all the expenses corresponding to the importation would be included.
Of course, as long as all the import processes are carried out properly.
Tariffs are usually around 6-12% of the value of the merchandise. VAT would apply 21%. And for transportation costs we can stipulate around 10% of the value of the
commodity. Rounding, 35% would be the percentage that you must apply to your product to know the price set in your store or that of your client.
The expenses can depend a lot on the sector you focus on, the type of product, and the margins you are willing to establish.
To start without storing the merchandise yourself, you will not have more than 200 euros of monthly expenses. But if you should know, that you should invest at least between 3500-4500 euros in
commodity. Since, if your goal is to start a business with high profitability prospects, you must establish a minimum prior investment.
Properly account for your fixed and variable expenses in relation to the business you choose. We recommend starting a business with a minimum of 7-8 thousand euros, in order to develop
Properly purchasing minimum orders. In this way, more competitive prices are obtained, and that, in this way, allows you to access higher commercial margins.
To conclude, the expenses can depend a lot on the sector you focus on, the type of product, and the margins you are willing to establish.
We hope that these tips have been useful to you if you are going to start importing in Asian countries.